We strive to meet your everyday textile needs.
Sara Textiles Limited is a state-of-the-art and composite Terry towel manufacturing unit of Sara Group and operates from economically backward area of Nalagarh, Himachal Pradesh.
The Company enjoys commendable presence and has substantial market share in the textile market of Europe, Central Europe, USA and Middle East.
It also produces Bedlinen and Jersey fitted sheets, Made-ups and other accessories. The company is in a position to offer One Stop Store for all kinds of Bathroom Accessories & Home Furnishings.
The Company is pride of its Professional Management, State-of-the-art technology, Excellent Quality Control infrastructure and foolproof Logistic Management to ensure seamless supply chain from raw-materials to the retail shelves.
Catering to both International and domestic market we have a vast range of products starting from bath linens to home textiles. Our diverse collection encompasses everything from luxurious bath linens to exquisite home textiles. With unparalleled quality and timeless designs, we offer a complete solution for all your linen and textile needs.
The state-of-the-art facility turns out a variety of terry towels for the international markets using various special blends viz., Cotton Modal ,100% cotton combed carded, long staple cotton, Egyptian cotton, organic cotton, bamboo, supima, etc., value added towels viz., Yarn Dyed Jacquard, Velour towels, Beach towels, Certified Supima towels etc.,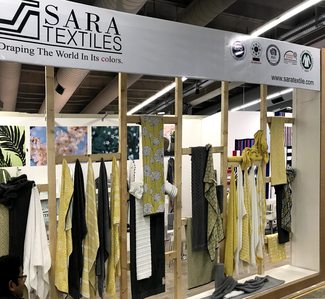 Our creativity lies in our highly skilled designing team. Equipped with latest designing tools makes us capable in crafting ideas into products. We consistently thrive to offer whats best in design as per forecasting trends and come up with perfectly suitable products for the end user.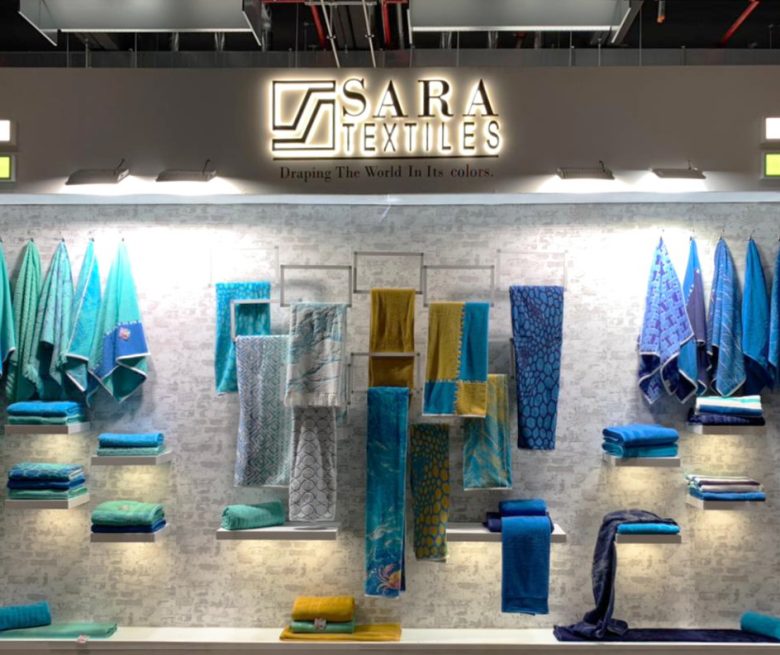 Sara Textiles has a capacity to manufacture world class quality terry towel products to the  tune of 450 MT per month.Equipped with latest and highly productive machines. We serve all around the globe. Our state - of - the - art infrastructure boasts of entire  production process under one roof.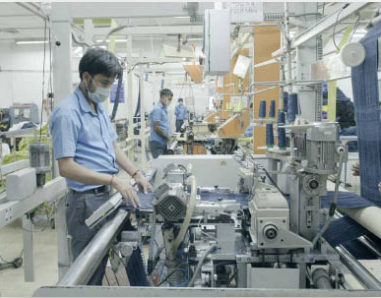 With the highly skilled team and high-tech machines we have been able to achieve the superior quality of towels, the dyeing experiment has made us come up with some innovative range of towels which are a signature product of Sara Textiles Pvt Ltd.
We offer our customers a complete solution of knit and woven fabrics and composites.Sara Textiles Ltd Specialty Products Division produces high technology fabrics for diverse end markets including Towel, home-furnishing and yarns.

Thank you for providing me with the best products available in combination with the best service possible. These towels are WONDERFULLY comfy! I love the Presidential Series products.
Ms. Tanja
Director- Delta Tex.

Sara textiles  is the first in trust. They are a very good company to work with."they are  one of my favorite suppliers. They refuse to play games in this cut-throat industry. At the same time, they are nice people who are very honest."
Frederic Santens
Director

"Happy with the quality, service and regular innovations. It's a great pleasure working with such a supportive team. All the Best."
By striving to sustainably improve quality, we are pleased to inform you, that Sara Textile  was certified in accordance with ISO 9001-2008, supima & Hohenstein. With the certification, we underline the high quality standards, and their performance for our customers and partners. The quality management system is process oriented, and specifically built to the needs of our customers, creates transparency, and ensures continual improvement of all processes and procedures.